Aunque no conoceremos los ganadores del World Press Photo 2019 hasta el mes de abril, los organizadores han anunciado ya todos sus nominados. Con una participación total de 4.738 fotógrafos de 129 países distintos, los nominados son 43 fotógrafos de 25 países, de estos 14 son mujeres (32%), un aumento significativo respecto a la edición pasada cuando el porcentaje fue de un 12%.
Dentro de la principal categoría 'Nominees for World Press Photo of the Year', de los 6 nominados tenemos el proyecto 'Being Pregnant After FARC Child-Bearing Ban', de la franco-española Catalina Martin-Chico. En Colombia durante los 53 años de la guerrilla había una prohibición de tener hijos, y cualquier embarazo que se produjo tuvo que terminar, o cualquier bebé nacido tuvo que ser abandonado al nacer. Con el acuerdo de paz, las jóvenes ahora optan por traer vida al mundo.
En la categoría 'Portrait', dos nominaciones que particularmente nos alegra mucho: la brasileña Luiza Dörr con el proyecto 'Falleras', un festival de Fallas en la ciudad de Valencia (España), donde mujeres y niñas usan vestidos inspirados en la ropa usada hace siglos por mujeres que trabajan en los campos de arroz de la ciudad. Vestidos que han cambiado con el tiempo y que pueden costar más de 1.000€.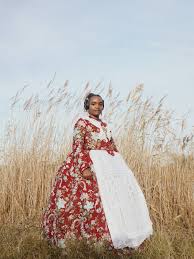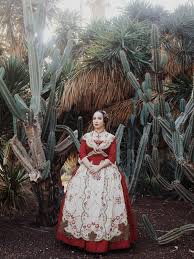 Y la querida Heba Khamis, fotógrafa egipcia que tuvimos el privilegio de conocer personalmente con la exposición de su proyecto 'Banned Beauty' en Barcelona. En WWP su nominación llega con una imagen de 'Black Birds', un proyecto que expone con mucha poesía otras perspectivas muy duras por detrás de la llegada de jóvenes migrantes a Alemania.
Puedes conocer a todos las demás nominadas y sus historias directamente en la web de World Press Photo.